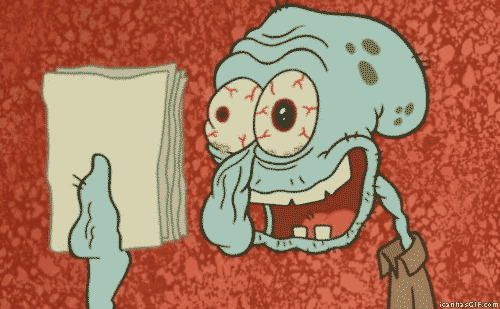 I pulled an all nighter today to work on my Psych paper. After I was done around 3 am, I notice that I included my cover page in my minimum requirement of ten pages! So, I had to write another page! I ended up sleeping at 6:00 am. Then I had to wake up at noon to volunteer at 1:00 pm.
Today's volunteer was really nice though, I escorted one patient back to her room and while I was there, she showed me some of her AWESOME teddy bears! She's one of the only patients I actually like, just because of the personality of her room and her smiling face. I often don't warm up to people quickly. We danced a little bit to her musical teddy bears, then when I told her I had to go back to the care group, she told me I'm so pretty, and so cute, and that my parents must be so proud of me. She then gave me a hug, repeated her previous statements then gave me another hug before telling me to say "hi" to my mother for her. She's ADORABLE, AUGH! I can't believe that woman is in her 90s! Like ....HOW?! I would love to be her by 90, I don't mind! She still got some hair, some teeth, both eyes, and she still uses a walker! Plus, her room is to die for!
I then noticed that my psych professor has already graded our tests AND papers. I submitted mine not 12 hours before he marked it, and our exam was yesterday, plus there's like 100 students. Oh, I know for SURE, he did not read my paper!
Ten pages
of love! then I got 14/15 for it! AUGH! Oh well, at least I got an A- for that class and an A+ for the fish course. I hope I can do great in my next exams. I need to study better than this though. God I hope next semester is good.
On other news, someone unexpected gave me a call. Was really interesting as he has never called me outside of a group call before. I also tend to mumble a lot on my mic, so it's a little awkward with our mumbling, little topics to talk 'bout, and my silent demeanor. His crunching and slurping were what felt like broke the ice. His mic is hilarious.
DON'T do weed guys! seriously dangerous!
Peace,
M.D.