I'm currently watching Hetalia with my little sister Dana. Since she hates to read the english subs, we decided to watch the dubs.
The stereotypes are so damn high!
it's a little difficult to understand the characters' accents, but It's a really funny show. I don't understand why each episode is five minutes long, or much about WW2 to understand most of these jokes, but I do enjoy the humor and stereotypes to the point that I wish an arabic country was there too, and an indian one. I don't understand why the main character is Italy either, when it was produced in Japan. Italy is adorable in both sub and dub <3.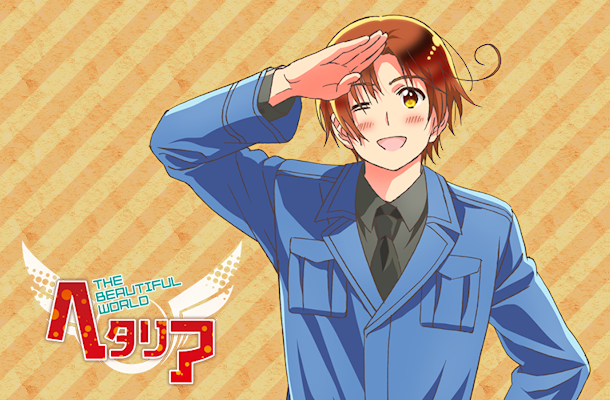 Such an adorable country <3
on further news, there's a person out there who is actually reading my blog! 0.0
So far my most viewed is only 2 views! I think these people clicked my posts by accident.
Comment any Suggestions,
Pastaaaa!